Education and Community Outreach
Educational Resources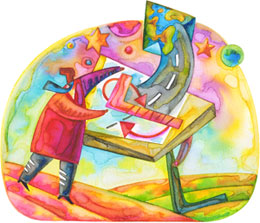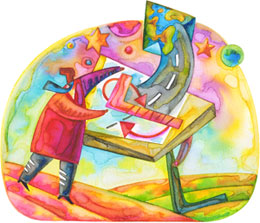 American Bar Association Division for Public Education
The mission of the ABA Division for Public Education is to promote public understanding of the law and its role in society. This site includes lesson plans, plays, activities, information about legal careers, and helpful links to law-related education resources.
Careers in the Law
The Bureau of Labor Statistics and the American Bar Association provide information about a wide variety of legal careers.
Center for Civic Education
The Center specializes in civic/citizenship education, law-related education, and international educational exchange programs. Programs focus on the U.S. Constitution and Bill of Rights; American political traditions and institutions at the federal, state, and local levels; constitutionalism; civic participation; and the rights and responsibilities of citizens.
Delaware Attorney General's Office
This site has resources and information for teachers and students, including information on making a career in Public Service attainable and volunteer programs.
Delaware Law Related Education Center
This site has information about a number of law-related education programs as well as lesson plans and links to additional resources.
Delaware Supreme Court Audio Recordings
Oral arguments from non-confidential cases argued in the Delaware Supreme Court are available on this website.
Famous Trials
Compiled by a law professor, this is a collection of essays, images, maps, primary documents, links, and other materials pertaining to fifty of the most famous trials of all time.
Federal Judiciary and U.S. Supreme Court:
US Courts provides teaching materials about the federal court system for high school students as well as information about federal courts, activities, games, lesson plans and discussion topics based on Supreme Court cases.

OYEZ has audio recordings of U.S. Supreme Court arguments, information on all justices and a virtual reality 'tour' of portions of the Supreme Court building, including the chambers of some of the justices.

Landmark Supreme Court Cases was developed to provide teachers with a full range of resources and activities to support the teaching of landmark Supreme Court cases.
Justice Learning
A collaboration of NPR's Justice Talking and The New York Times, this site includes teaching materials designed for high school students.
National Center for State Courts
Visit this site for information and links to state court websites for all 50 states. This site also features Justice Case Files, a graphic novel series designed to improve awareness and knowledge about our courts.
National Constitution Center
This site has information about the U.S. Constitution, its history and its contemporary relevance, including educational resources for teachers and students.
Our Courts
The vision of Justice Sandra Day O'Connor, Our Courts is a free interactive program designed to teach students civics and inspire them to be active participants in our democracy. This site includes teaching resources for a civics curriculum.
iCivics
Founded and led by Justice Sandra Day O'Connor, iCivics is a free resource for students and teachers. This site includes award-winning games and materials for teachers.
Street Law
Street Law began in 1972 as a practical law curriculum designed as part of a clinical project by a group of Georgetown University law students.