Justice of the Peace Court 8 - Kent County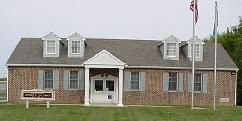 Address:
Justice of the Peace Court 8
100 Monrovia Avenue
Smyrna, DE 19977
Jurisdiction: Criminal
Hours:
Monday 8:00am - 4:00pm
Tuesday 8:00am - 4:00pm
Wednesday - Closed
Thursday - Closed
Friday - Closed

Cash payment not accepted after 3:30 pm.
Phone Number: 302-653-7083
Fax Number: 302-653-2888
Generic Court e-mailbox: JPCourt08@delaware.gov
Parking:
Parking is available at the rear of the court building.
---
Helpful Links:
Map
Justice of the Peace Court 8 is located at 100 Monrovia Avenue at the corner of Monrovia Avenue and E. Frazier Street in Smyrna.